Copper-Infused
A completely safe, chemical free, natural, non-drug and non-invasive solution. Copper works across all temperatures.

Antibacterial
Copper has been shown in published studies around the world to destroy 99.9% of bacteria, fungi and viruses within minutes of contact.

Fights Odor
Copper is able to destroy the bacteria and fungi that typically cause foul smells and bad odor.

UPF 50+
A UPF50+ rating is the highest achievable in the world and is equivalent to wearing SPF50+ sunscreen, without the need of reapplication.

May Improve Blood Flow
Copper is known to promote the development of blood vessels and rejuvenate skin through the synthesis of collagen and elastin.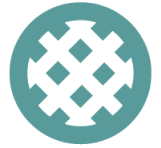 Durable Fabric
Copper ions are bonded on a molecular level meaning they will not leach. Our wash tests highlight that the benefits of copper will last the lifetime of the product.