Copper-Infused

Antibacterial

Fights Odor

UPF 50+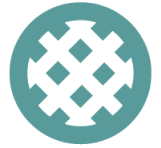 Durable Fabric

May Improve Blood Flow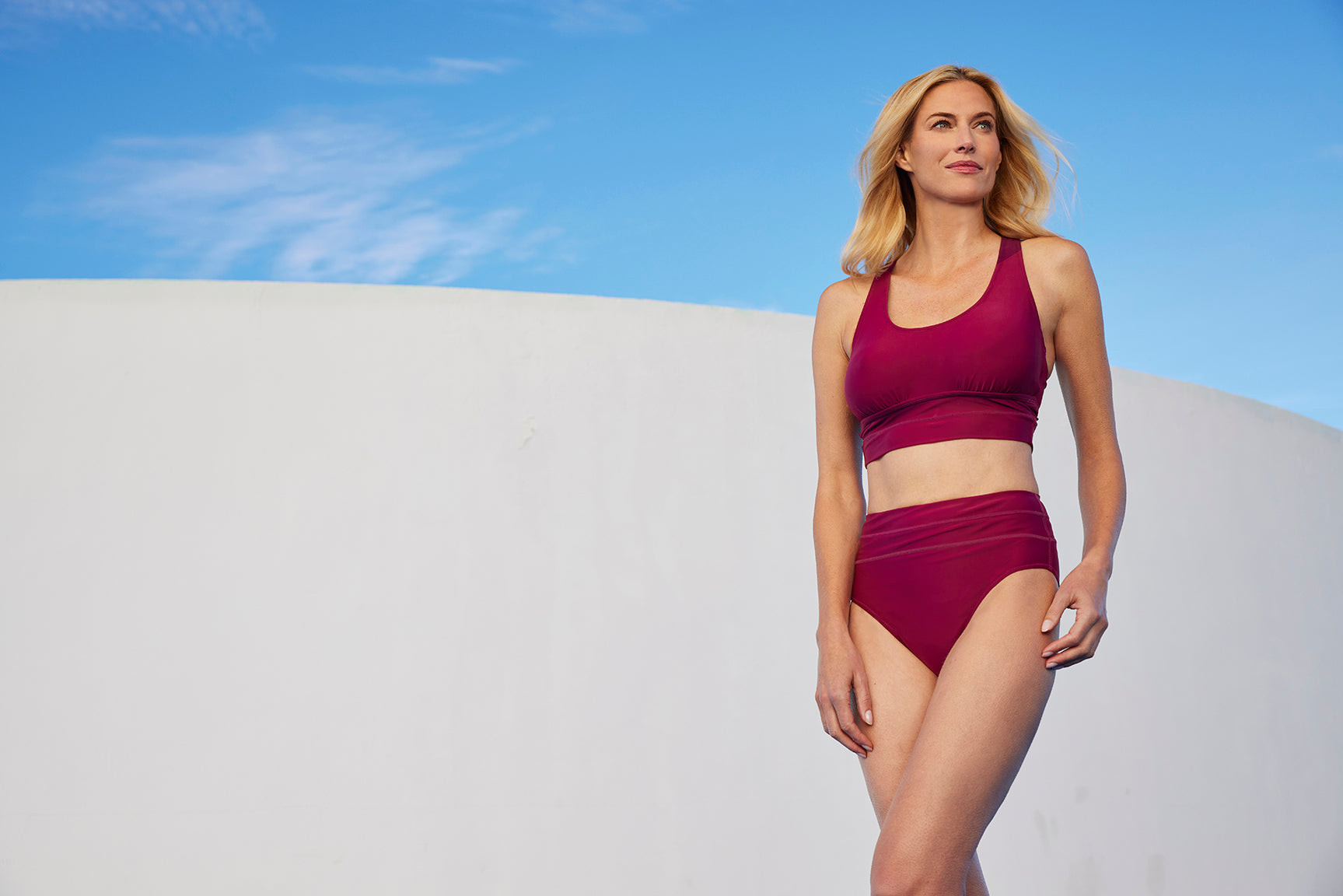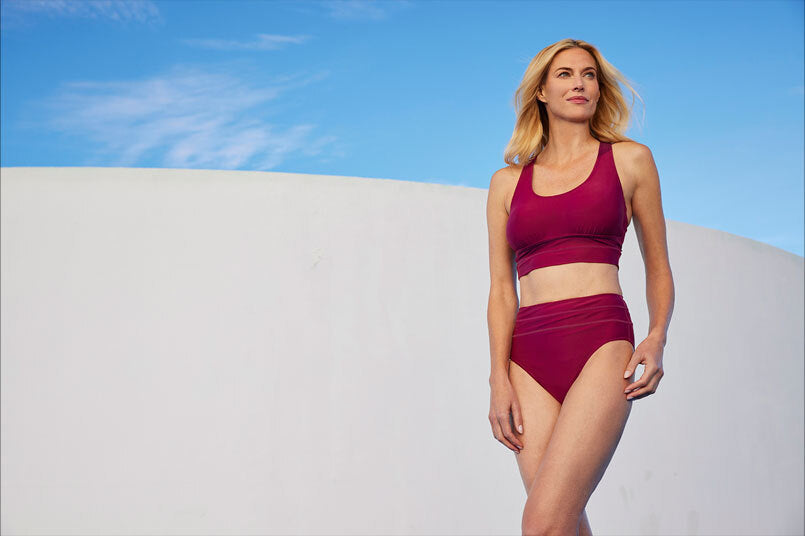 ---
Why Coppersuit
North America's #1 Swimwear Maker Launches Copper-Infused Swim Collection
Shop Collection
Reviews
Love my new suit!

Coppersuit - Women's Zip Front High Neck One Piece Swimsuit

I wore my new suit this past weekend and it is very flattering to my 69 year old figure. For reference, I am 5' 5" and 155 lbs. The material is substantial enough to "hold me in" so I was pleased. The zipper is heavy duty so I think it will last. I recommend it!
About our Copper Infused Swimwear
Coppersuit has the perfect swimwear for your outdoor lifestyle, whether you're spiking the volleyball with friends, heading to the beach with your paddleboard, or taking a quick dip in the surf. 
Women's SPF & UPF Sun Protective Swimwear
All of our sun protective swimwear has a UPF rating of 50+, the highest achievable in swimsuits. Coppersuit UPF swimwear is specifically designed with UV-blocking properties to protect your skin from harmful UVA and UVB sunrays. Unlike sunscreen, which needs to be reapplied every few hours, UPF swimwear provides continuous protection throughout the day. 
Wearing Coppersuit's UPF swimwear means you don't have to apply and reapply sunscreen throughout the day in order to get sun protection. Instead, you can dive right into the pool, relax on the beach, and enjoy your sunny day worry-free.
No matter what style you prefer, all our swimsuits have excellent sun protection.
Our UPF Swimsuits
Our selection of swim top silhouettes include halter bras, cross front bras with sewn-in cups for support, cross front tankinis, scarf hem tankinis, and more. 
Choose from our sleek swim bottom styles including banded high-waist bottoms, tummy control ruched bottoms, tummy control skirted swim bottoms, and swim shorts. 
We carry tummy control swimsuits, convertible cross back one-pieces, bandeau or sporty v-neck style swimsuits, and high-neck bathing suits with a zippered front. Shop our long sleeve one-pieces if you're looking for something with more coverage but don't need a full rashguard. 
Find long sleeve rash guards or a short sleeve zippered front rash guard to suit whatever adventure you have planned. 
Copper Infused Swimsuits
All of our swimwear is made with copper-infused fabric. Copper-infused textiles are on the forefront of clothing technology, providing you with cutting-edge protection for all your water activities. Studies have shown that copper inhibits bacterial growth, including odor-causing bacteria. When infused into swimsuits, copper can also help to prevent the buildup of odor-causing bacteria, making them a more hygienic option for wearers who like to stay active. 
With Coppersuit's copper infusion fabric, you can feel confident, fresh, and worry-free as you stay active throughout your day. 
Long Sleeve Rash Guards and Full Coverage Swimsuits
Go ride the beach waves in style, comfort, and full coverage sun protection with our rash guards, which provide comfortable support whether you're in the water or on the sand. Our rash guards come in both long sleeve and short sleeve zip front styles. 
If you're looking for something simple and form-fitting, but still want that extra coverage, take a look at our sleek long sleeve one piece swimsuits in black, merlot, and midnight. 
Stay stylish while getting full protection under the sun!
Take a peek at our special collection of Tummy Control swim bottoms. These are made with strong, durable fabric for a form-fitting and contoured look. With this flattering, tucked-in fit, you can focus on your summer fun and feel your best while our tummy control fabric does all the work for you. 
We carry tummy control swimsuits including tummy control swim shorts, swim dresses, and swim bottoms. Some of our styles also include extra ruching and shirring on the sides to create an ultra flattering look. Shop our entire tummy control swimsuit collection and get used to feeling radiant! 
What does copper infused mean?
Copper-infused fabric has chemically bonded copper ions in the fabric on a molecular level. The result is that the copper-infusion will stay effective in your swimsuit over time, even after multiple washings. Secured in our durable but comfortable fabric, the benefits of copper-infusion fabric in Coppersuit swimsuits will last the lifetime of the product. 
What are the benefits of a copper infused swimsuit?
Studies have shown copper-infused apparel to have many benefits:
Copper is antimicrobial. Studies have shown that copper can inhibit bacterial growth, including odor-causing bacteria. Copper-infusion can keep your swimsuit smelling fresh.
Copper-infusion may also improve with blood flow and circulation. Copper is known to play a role in red blood cell formation and better blood flow. 
Copper also works in all temperatures, so jump in that mountain spring or that hot tub. Your copper-infused swimsuit can handle it!
Are copper infused swimsuits antimicrobial? 
Yes! Coppersuit swimsuits naturally inhibit bacterial growth. Our swimsuits have antimicrobial properties that not only give you ease of mind, but also prevent odors so you feel fresh and worry-free all day. Regularly washing your copper-infused swimsuits thoroughly with soap and water will also add to the freshness of your swimsuit.
Do swimsuits protect you from the sun?
Not all swimsuits are created equal and many do not have the same sun-protective properties. At Coppersuit, we've designed all our active swimwear with the highest achievable UPF 50+ rating so you can stay active under the sun for much longer. Our sun protective swimsuits allow you to care for your skin while enjoying the sun outdoors. 
What is a UV bathing suit?
A UV bathing suit is a swimsuit designed to provide additional protection against UVA and UVB radiation from the sun. Coppersuit's UV bathing suits are made from tight-weave copper-infused fabrics, such as nylon or spandex, that are specifically designed to block UV radiation.  UV swimsuits are perfect for individuals who spend long days under the sun, such as swimmers, surfers, and beach-goers. 
Our top-rated UPF swimwear allows you to enjoy the beautiful summer weather without having to keep track of reapplying sunscreen. Grab your surfboard or take a relaxing stroll, knowing that you're not compromising on skin care or style